Indoor Skydive - 2 flights (inc free transfers)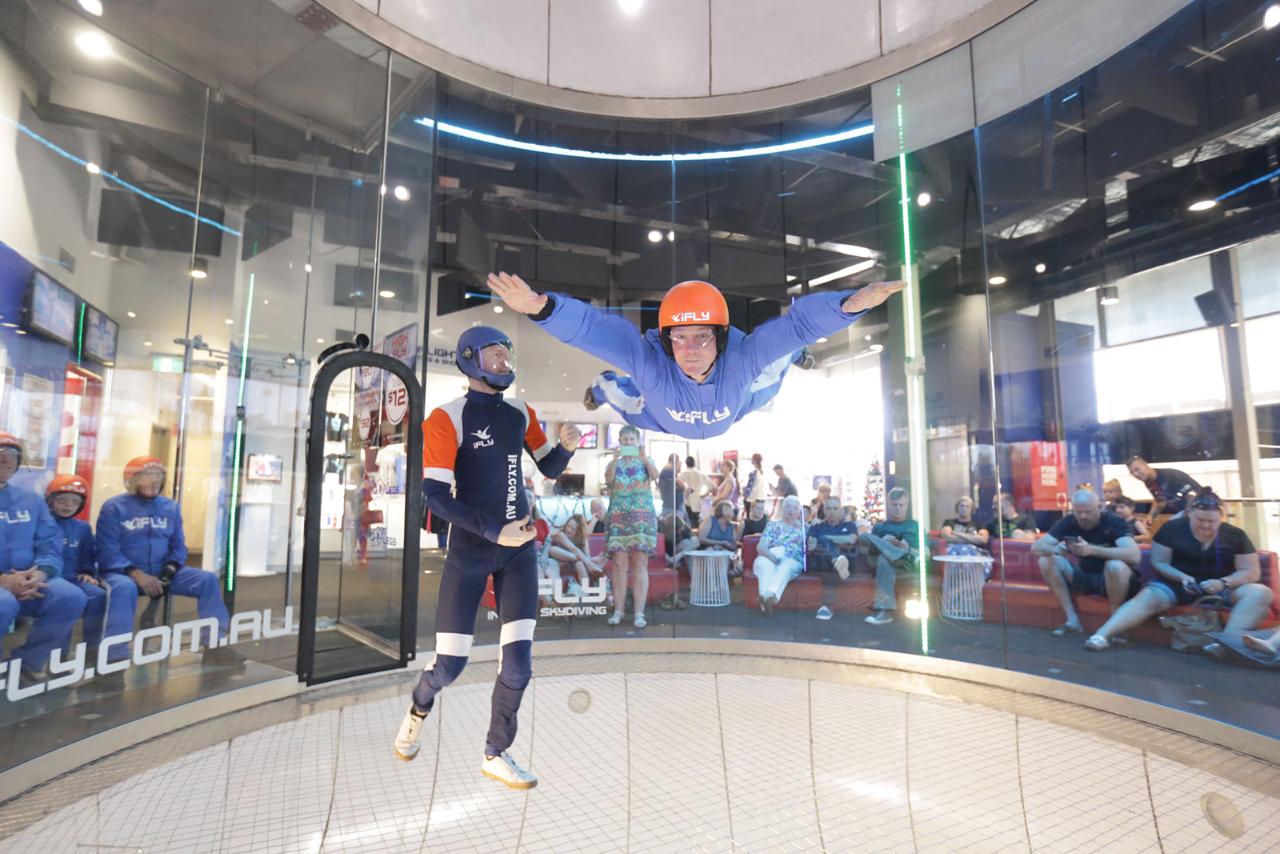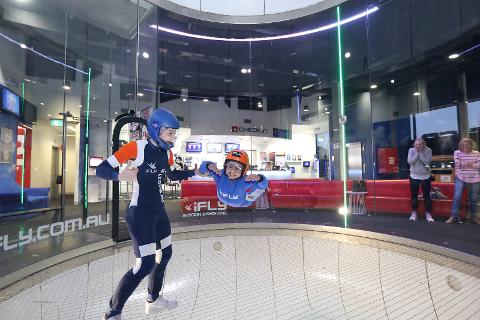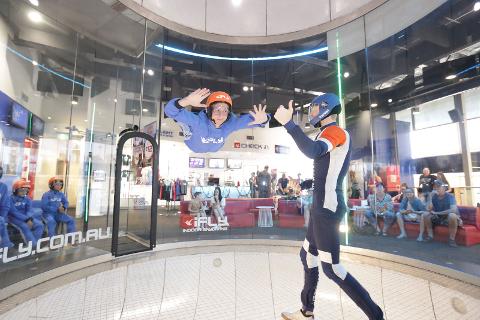 Duration: 8 Hours
Location: Surry Hills, NSW
Product code: PREHN2
* Check availability - Normally available every Monday.
* This indoor skydive only product departs our Sydney CBD checkin lounge located at 196 Elizabeth St, Surry Hills 300m from central railway station.

Amazing value and fun: two indoor skydive flights (the equivalent of 2 x 14,000ft skydives). Includes free return transfers from Sydney CBD.
If you are only booking for indoor skydiving please note your free transfers will also include time at our outdoor skydiving centre while other passengers who have also booked a Tandem skydive complete their outdoor skydive, you will then return to the Sydney CBD. Should you not wish to spend time at the outdoor skydiving centre there is an option to catch a train back to the Sydney CBD after your indoor skydiving flights, the cost of any train fare is not included.
Shuttle Bus Departure time 07:30AM checkin no later than 7:15am
Do you want to also do an outdoor Tandem skydive ! Then choose our indoor / outdoor package which includes two indoor skydive flights plus an outdoor Tandem skydive, free transfers included and both activities are completed on the same day.
Conditions for indoor skydiving: (for outdoor skydiving please read our full terms and conditions available when booking)
• Ages 3-103;
• Is not pregnant;
• In not under the influence of alcohol or non-prescription drugs;
• Is under 105kg if under 180cm or under 115kg if over 180cm*;
• Is not wearing a hard plaster cast;
• Does not suffer from any neck, back or heart conditions;
• Has not previously suffered a dislocated shoulder;
• Is accompanied by an adult if under 18 years of age